FVD - Free Video Downloader
4.5.1
A Video Downloader that Makes Downloading Media very Easy!
Videos have become the most consumed form of media in this day and age. While written content was what really mattered on the internet a couple of years ago, almost the entire focus has now shifted to video content. The reason behind this is that videos are normally more engaging than the written text. Humans love to interact and people are always more engaged when they can see with their own eyes rather than being told to imagine everything. Videos provide the chance to establish a personal rapport as well. This is why you would see the internet totally consumed by videos. If you like to watch videos but you don't get the chance to stream most of the videos due to a lack of time or a poor internet connection, a free video downloader like FVD can come in very handy.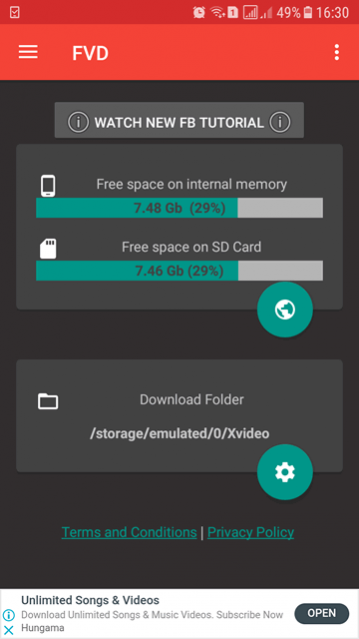 FVD is basically a video downloader which extracts all the media content from any loaded page and allows you to download it so that you can easily watch it whenever you want. The idea behind the app is to provide you the chance to store all the videos you want to watch. Normally, video content is not available to download on any website. The basic reason for this is that websites want you to stay on their site for as long as possible and if they would allow video download then you would simply download it and then go away. With FVD's video downloader, it becomes easy to bypass this restriction which is put in place by the websites.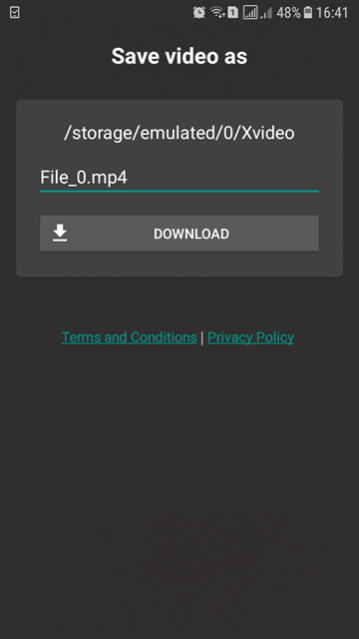 FVD comes with its own browser and this means that you would have to first load the website where the video is present on FVD's browser at first. The frustrating thing about FVD – Free Video Downloader is that the app doesn't let you know right away about the websites where it won't work. For instance, if you would open YouTube and think that you can download videos from the platform, you are mistaken. The app doesn't work for Vimeo as well. While the browser just won't open YouTube, it loads the Vimeo website and plays the videos without giving any links for download.
This doesn't mean that the app doesn't work it at all. It does work for most websites which host videos. When it works, you would be shown a download pane with the video's name as well. You just need to ensure that the video you are about to download is the same one which you were watching. The app lets you decide the folder in which you would want to download the video. This is a nice feature as it ensures that you can control everything about the downloading process. You can easily access all download videos directly from the video downloader app as well.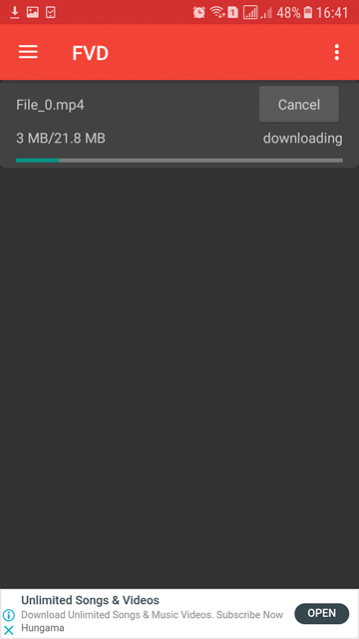 The app comes with a tutorial as well which can be accessed via Facebook. There isn't anything difficult about the app though and therefore, you would be just fine if you don't watch it. However, the app should make the tutorial a part of the app's design so as to introduce everything about the video downloader to the user in the first go.
Features:
Built-in browser to access all websites and play any video
Simple downloading process for any media file
Customizable download folder option available
Central point for accessing all downloaded videos available in the app
Conclusion:
FVD – Free Video Downloader is a useful app which can prove great for people who like to download all of their favorite videos in order to save data and in order to easily access any such video. The app is a hit and miss for many websites and is therefore, not as reliable as one would want it to be.
---
Add a review
Tell us your experience with
FVD - Free Video Downloader
4.5.1
RELATED PROGRAMS
Our Recommendations
---
---
---
---